Cosmic Weather:
"Libraries were full of ideas—perhaps the most dangerous and powerful of all weapons." – Sarah J. Maas
We begin our Monday with mental Mercury conjunct expander Jupiter in Pisces (2:06 am). This aspect is supportive for most communications in general as it tends to broaden our outlook and deepen our understanding as well as raise our level of tolerance. Particularly favored now are teachings, writings, or publishings of a more comprehensive or voluminous nature. On another level, mystical or spiritual-type awakenings are also possible.
Additionally, Mars in Aquarius is sextile to Chiron in Aries today (at 4:59 pm) which can aid us in dealing with lingering or thorny issues in a more forthcoming, direct manner.
Also, not to be forgotten or ignored: Waning Luna is standing her guard in secretive, perceptive Scorpio all day!
*All times EDT
On This Day in History: On March 21, 2006, the social networking, microblogging site "Twitter" was created (although it didn't launch until July of that year).
Astrologically, that day, communicator Mercury – retrograde in Pisces – was applying to a conjunction with breakthrough Uranus, the planet which rules technology and the internet. The pioneering Sun in Aries was also conjunct the futuristic North Node and trine to structuring Saturn in self-expressive Leo.
Twitter founder Jack Dorsey's first-ever tweet recently sold for the equivalent of $2.9m (£2.1m) to a Malaysia-based businessman. The tweet, which said "just setting up my twttr," was first published on March 21, 2006, and was auctioned off by Mr. Dorsey for charity.
Hope it's a good one! Please be safe and well
Patrice Thompson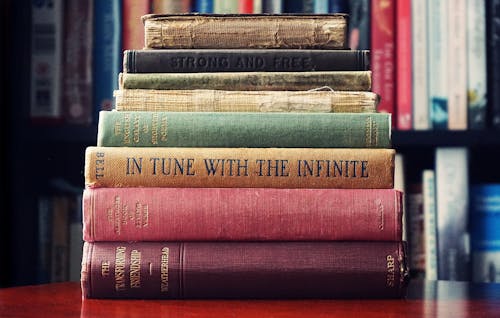 Copyright 2022
Source Notes:
Photo by Suzy Hazelwood on Pexels
https://en.wikipedia.org/wiki/Twitter
https://www.goodreads.com/quotes/tag/ideas
Disclaimer: For entertainment purposes only. The information and data contained on and through this site are to be treated purely for your entertainment purposes only. Any prediction or other messages that you receive is not a substitute for advice, programs, or treatment that you would normally receive from a licensed professional such as a doctor, lawyer, mental health professional, or financial advisor. Cosmic Life Coach and Patrice Thompson provides no guarantees, implied warranties, or assurances of any kind, and will not be responsible for any interpretation made or use by the recipient of the information and data mentioned above.