Cosmic Weather:
On this jobs-reporting Friday in the U.S.  – and the very first Friday of August – we are greeted by a First Quarter Moon, as the celebrity Leo Sun squares off with angst-filled Luna in Scorpio (7:07 am). This phase of the Moon occurs when Luna reaches 50% of her illumination – or appears half full in the sky.
At this time of the lunar cycle, we may be feeling some unease inside ourselves and feel compelled to take some kind of corrective or re-orienting action to right the spaceship, so to speak, especially with respect to what was conceived at the Leo New Moon (i.e. our monthly vision for ourselves).
Luna's increasing light makes it more possible for us to see now some of the kinks or vulnerable points in that original design that may need to be purged or expunged in order to make this whole thing fly by the time of the Full Moon in aviation Aquarius, on August 11th.
Too, the First Quarter Moon can also bring to light other issues, and hidden tensions, that may force us to pay more attention to what is happening, including possibly highlighting some inner conflicts that we may feel regarding our need for outward recognition from others for what we are generating or putting out there. For instance, we may question whether we are doing the right thing with some project, or maybe think about possibly changing our approach.
Additionally, today's eliminating Scorpio Moon is an excellent time to do some decluttering of objects we no longer need.
"I felt that days, weeks, months, and years of my life were wasted by the removal of stuff. There were more important things I would rather have been doing. But I continued, and eventually, I felt lighter and freer than I had ever felt in the years of big houses with each room filled to the brim." – Lisa J. Schultz
*All times EDT
Born On This Day: Neil Armstrong, American X-15 pilot and astronaut – first man on the Moon (Gemini 8, Apollo 11) on August 5, 1930, in Wapakoneta Ohio, (d. 2012).
"It suddenly struck me that that tiny pea, pretty and blue, was the Earth. I put up my thumb and shut one eye, and my thumb blotted out the planet Earth. I didn't feel like a giant. I felt very, very small." – Neil Armstrong.
Hope it's a good one! Please be safe and well.
Patrice Thompson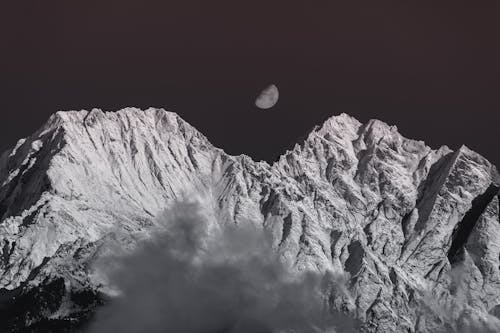 Copyright 2022
Source Notes:
https://www.goodreads.com/author/quotes/331692.Neil_Armstrong
https://www.onthisday.com/birthdays/august/5
Pexels photo by Eberhard Grossgasteiger
https://www.goodreads.com/quotes/tag/declutter
https://www.astro.com/astro-databank/Monroe,_Marilyn
https://en.wikipedia.org/wiki/Death_of_Marilyn_Monroe
Disclaimer: For entertainment purposes only. The information and data contained on and through this site are to be treated purely for your entertainment purposes only. Any prediction or other messages that you receive is not a substitute for advice, programs, or treatment that you would normally receive from a licensed professional such as a doctor, lawyer, mental health professional, or financial advisor. Cosmic Life Coach and Patrice Thompson provides no guarantees, implied warranties, or assurances of any kind, and will not be responsible for any interpretation made or use by the recipient of the information and data mentioned above.