Cosmic Weather:
The Winged Messenger's pairing with innovative Uranus gets top billing today!
Mercury in Virgo trines Uranus in Taurus at 1:46 pm – 
Keeping my fingers crossed here, but it seems that if we somehow manage to hold our heads up the right way today, we may just find that our thinking caps fit more snuggly now, which hopefully bodes better for our being able to put the cryptic puzzle pieces of our lives together in a more coherent – or at least semi-coherent fashion – so that the world around us appears a little less baffling or intimidating to us. In fact, it could be that we may even be able to score some extra bonus points for our ingenuity or cleverness at this time.
Intellectual Mercury, when it's in its home sign of analytical, logical Virgo, is already on a fast track to Ph.D. status, in many instances, and aligned with genius-ruling Uranus -even though Uranus is deposited in slow-moving, deliberate Taurus – ups the ante that the E=mc2 sky is a limit that is definitely within our reach!
Another cool thing about the Mercury trine Uranus aspect is that it tends to naturally channel our quirkier or off-the-wall side, which can also help to jazz up our day. included here, conversations could easily wade into a wackier or more irreverent territory if permitted to do so. At the least, it can allow us to look at things from all sorts of weird or unusual angles that we may not normally consider.
Since this trine is also occurring in practical earth signs, it may be that we find ourselves coming up with, considering, or adopting fresh new approaches/strategies pertaining to security-related issues or financial matters now – including maybe having some "come to Jesus" moments about our money situation. It may also be a fruitful time to brainstorm new ways to make a buck.
The Waning Moon in Aries is also trining the Sun in Leo, at 10:48 am –
This very nice flowing aspect allows us to display a more united front personally, as our inner and outer energies are potentially now more in sync or on the same page. The natural Aries enthusiasm is generously supported by Leo's confidence.
"Once we believe in ourselves, we can risk curiosity, wonder, spontaneous delight, or any experience that reveals the human spirit." – E.E. Cummings
Too, with the Waning Moon deposited in more restless Aries, we tend to do best now involving ourselves in ongoing projects that we can likely bring to a conclusion fairly quickly.
*All times EDT
Born On This Day: American singer Madonna (original name Madonna Louise Ciccone) in Bay City, Michigan. The Material Girl turns 64 today.
"Poor is the man whose pleasures depend on the permission of another." – Madonna.
On This Day in History: On August 16, 1977, legendary singer/performer Elvis Presley dies at his Graceland estate in Memphis, TN at the age of 42. Astrologically, that day, the life-giving Sun was conjunct sobering Saturn in entertainment Leo.
"THANK YA THANK YA VERY MUCH" – Elvis Presley.
Hope it's a good one! Please be safe and well.
Patrice Thompson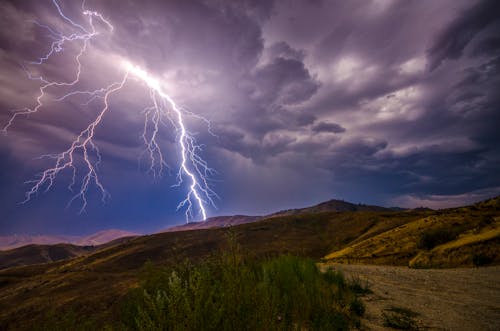 Copyright 2022
Source Notes:
Photo: Frank Cone on Pexels.com
https://www.goodreads.com/author/quotes/171592.Elvis_Presley
https://www.brainyquote.com/authors/madonna-ciccone-quotes
https://www.goodreads.com/quotes/tag/self-confidence
Disclaimer: For entertainment purposes only. The information and data contained on and through this site are to be treated purely for your entertainment purposes only. Any prediction or other messages that you receive is not a substitute for advice, programs, or treatment that you would normally receive from a licensed professional such as a doctor, lawyer, mental health professional, or financial advisor. Cosmic Life Coach and Patrice Thompson provides no guarantees, implied warranties, or assurances of any kind, and will not be responsible for any interpretation made or use by the recipient of the information and data mentioned above.