Cosmic Weather:
"Just as your car runs smoothly and requires less energy to go faster and farther when the wheels are in perfect alignment, you perform better when your thoughts, feelings, goals, and values are in balance." – Brian Tracy
On this Jupiter-ruled Thursday, we find the Waxing Moon in agreeable Libra, a positive platform for attempting to inject more harmony and balance into our affairs as we continue to foster the development of our Cancerian New Moon intentions.
Luna's flowing trine to Saturn Rx in Aquarius (3:18 pm) suggests leaning into the past for wisdom, relying on the tried-and-true, and chipping away at excess. Overall, this lunar aspect serves to provide us with a more realistic assessment of matters and also supports well-thought-out collaborative efforts that strive to benefit groups, group causes, or the collective as a whole.
The Moon's square to subterranean Pluto in Capricorn (9:04 pm) may put us in touch with hidden elements, including our suppressed emotions, which may suddenly surface now for processing. While there's a chance for some shiny gold to be mined here, a good measure of honesty and transparency may be required in order to obtain this special perk.
Vesta is also stationing retrograde today (5:30 pm) in Pisces. We may find ourselves questioning or reflecting upon something that has, up until now, perhaps been a rather steady focus or maybe even an inspiration to us. Vesta will go direct on October 5th.
*All times EDT
Born On This Day: The Beatles' drummer Ringo Star (born Richard Starkey), on July 7, 1940, in Liverpool, England.
"People only look at me as a Beatle, but my friends look at me as a whole person. That's how life works, but it's not bugging me anymore."
Hope it's a good one! Please be safe and well.
Patrice Thompson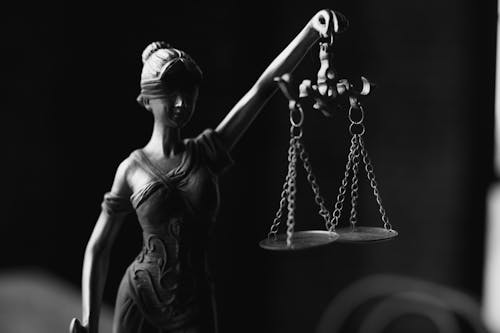 Copyright 2022
Source Notes:
Photo: Ekaterina Bolovtsova at pexels.com
https://www.brainyquote.com/authors/ringo-starr-quotes
https://www.brainyquote.com/topics/balance-quotes
Disclaimer: For entertainment purposes only. The information and data contained on and through this site are to be treated purely for your entertainment purposes only. Any prediction or other messages that you receive is not a substitute for advice, programs, or treatment that you would normally receive from a licensed professional such as a doctor, lawyer, mental health professional, or financial advisor. Cosmic Life Coach and Patrice Thompson provides no guarantees, implied warranties, or assurances of any kind, and will not be responsible for any interpretation made or use by the recipient of the information and data mentioned above.