Cosmic Weather:
We may be more honed in on dotting the i's and crossing the t's, in the next few weeks, as Mercury, the planet of communication, intellect, memory, and travel enters precise, analytical Virgo today (2:58 am), one of two signs that it rules (the other is Gemini). This is one of the best placements for the Winged Messenger as it gives our mental faculties quickness and a critical edge.
Too, one thing I've discovered: when we do start paying closer attention to the myriad details of the things around us we often find that the world that we thought we so intimately knew is really, in many cases, vastly different than the one we have fabricated in our heads. It's like the long paper trail never ends! 🙂
This also hints at the possible shadow side of Mercury in Virgo: that we become so consumed now by the little things that we fail to see the big (perplexing) picture. Still, though, Mercury in Virgo can be very useful in helping us to navigate and manage many of the practicalities of day-to-day living as it makes us focus on what's right before us.
"Everything made by human hands looks terrible under magnification–crude, rough, and asymmetrical. But in nature every bit of life is lovely. And the more magnification we use, the more details are brought out, perfectly formed, like endless sets of boxes within boxes." – Roman Vishniac
Mercury will remain in Virgo until August 25th but will re-enter Virgo late September due to a Mercury retrograde period. (More on that later.)
Waxing Luna also shifts into Scorpio today (7:47 am) motivating us to get to the bottom of things.
*All times EDT
Born On This Day: Former US President Barack Obama in Honolulu, Hawaii. He turns 62 today. Obama once mused:
"A change is brought about because ordinary people do extraordinary things."
Hope it's a good one! Please be safe and well.
Patrice Thompson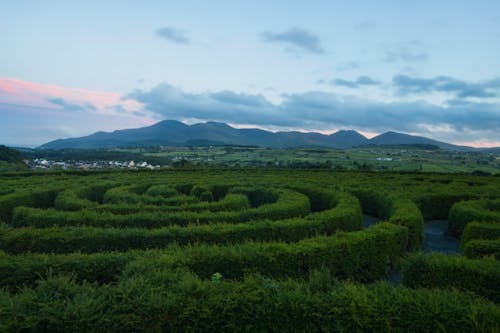 Copyright 2022:
Source Notes:
Photo: Steven Hylands at Pexels.com
https://www.goodreads.com/author/quotes/6356.Barack_Obama
https://www.goodreads.com/quotes/tag/details
Disclaimer: For entertainment purposes only. The information and data contained on and through this site are to be treated purely for your entertainment purposes only. Any prediction or other messages that you receive is not a substitute for advice, programs, or treatment that you would normally receive from a licensed professional such as a doctor, lawyer, mental health professional, or financial advisor. Cosmic Life Coach and Patrice Thompson provides no guarantees, implied warranties, or assurances of any kind, and will not be responsible for any interpretation made or use by the recipient of the information and data mentioned above.