Cosmic Weather:
This first day of August gets off to a rather rip-roaring start with the activator Mars conjunct both the destiny-pointing North Node (2:04 pm) and liberating, awakening Uranus (7:53 pm), the so-called rogue planet which can also be very volatile and unpredictable by design. This galvanizing meetup is occurring at 18 degrees of determined Taurus the bull, the sign which governs money, security, possessions, and values. Taurus also rules food and agriculture.
Perhaps one thing astrologically notable here, too, from a collective standpoint: the first grain shipment from Ukraine – since the Russian invasion – left the port city of Odessa today bound for Lebanon, aiming to ease the world food crisis. Was also personally thinking that even though this deal was reportedly brokered, a while back, by Turkey, it wasn't until we actually had this triple conjunction in effect today that the first ship left the harbor. Of course, this latest positive development could also quickly change here – in the wrong direction – based on the past. But, at least it's a start.
Too, when I first heard this hopeful news on the radio this morning while I was still in bed, the astrologer in me was right away thinking that one of the potential upsides to today's "cosmic trio lineup" is that it truly does have enormous potential to shift things around for us, to help break up stalemates or stuck situations so we can free ourselves up (and hopefully our world) for something better and possibly more engaging. In other words, that astrology really does work! 🙂
Uranus is revolutionary/disruptive by nature. It represents, among other things, the changing of the old guard, the supplanting of the status quo, the adoption of new methods or procedures, as well as the expression of our individuality – or what it is that makes us unique or quirky. The North Node signifies our evolutionary future, the path of Spirit. Mars is operating now as an amped-up conduit to bring us into greater alignment with these realms.
Too, how we spend our time, money, and resources, what we choose to focus on, the decisions we make, and what we value are always crucial aspects that help to shape and determine the general contour and course of our daily lives, over the long term. That said, it's also often very easy as astrologers to sometimes get so engrossed/dazzled/enamored by the various astrological influences of the moment, that we sort of forget the down-to-earth basics of Building A Peachy Keen Life 101.
Nevertheless, over the next few days, while this electrifying triple conjunction is still in play, it may behoove us to seriously think about injecting some fresh new elements into our lives, to change things up,  so as to endow them with more pizzazz, passion, and higher purpose. To wake us up from our slumber.
"When one realizes one is asleep, at that moment one is already half-awake." P.D. Ouspensky
Born On This Day: American author Herman Melville in 1819 in New York City (d. 1891), creator of the classic novel Moby Dick. Here's a pithy line from that masterpiece that is also rather fitting for this special day:
"It is better to fail in originality than to succeed in imitation." 
Hope it's a good one! Please be safe and well.
Patrice Thompson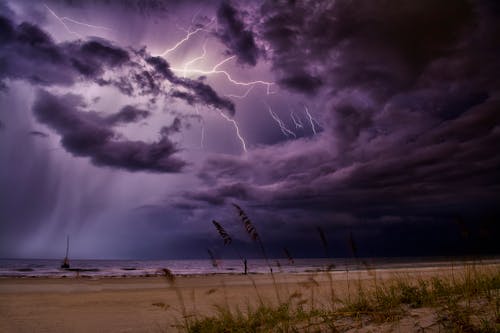 Copyright 2022
Source Notes:
https://www.onthisday.com/birthdays/august/1
Disclaimer: For entertainment purposes only. The information and data contained on and through this site are to be treated purely for your entertainment purposes only. Any prediction or other messages that you receive is not a substitute for advice, programs, or treatment that you would normally receive from a licensed professional such as a doctor, lawyer, mental health professional, or financial advisor. Cosmic Life Coach and Patrice Thompson provides no guarantees, implied warranties, or assurances of any kind, and will not be responsible for any interpretation made or use by the recipient of the information and data mentioned above.