Cosmic Weather:
"The best vision is insight." – Malcolm Forbes
Perhaps the third time will be a charm as intellectual Mercury – now moving direct in solutions-oriented Virgo – forms a flowing trine to penetrating, transformational Pluto (11:56 pm), with the latter planet also stationing direct, just two days from now, on October 8th at 26 degrees of Capricorn; Mercury and Pluto were also trined earlier on August 22nd and September 27th as part of the Winged Messenger's retrograde cycle.
Accordingly, now may be a propitious period to finally figure out what may have eluded us before as elements that may have been blocking or obscuring our view or progress are cleared away or begin to retreat at the moment.
Astrologers often compare Mercury-Pluto alignments to having X-ray vision. The harmonious trine aspect also tends to operate or unfold with relative ease – although anytime Mercury and Pluto are paired there does also potentially tend to be more of an obsessive component at play with our thoughts or thinking as we may feel more gripped by various factors now, that possibly keep propelling us to want to go deeper and deeper into matters. It can be an excellent time for research.
With Mercury also governing communication it is possible that words can be used in a more riveting or persuasive way now to achieve our goals or objectives. (Mystery writer Agatha Christie had her natal Mercury in Libra trine to her Pluto in Gemini.)
"Whatever words we utter should be chosen with care for people will hear them and be influenced by them for good or evil." – Buddha
Meanwhile, the Waxing Moon also shifts from detached Aquarius to sensitive Pisces (8:47 am), a lunar period often associated with release or healing.
*All times EDT
Hope it's a good one! Please be safe and well.
Patrice Thompson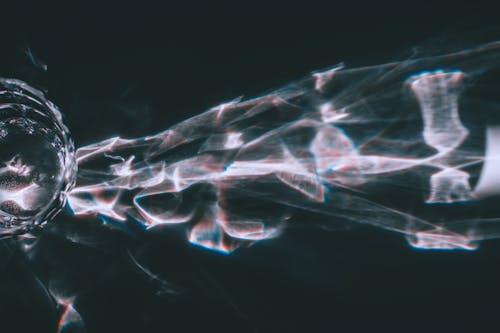 Copyright 2022
Source Notes:
Photo by Maria Orlova on pexels.com
https://www.politico.com/story/2017/10/06/jfk-urges-americans-to-build-nuclear-bomb-shelters-oct-6-1961-243469
https://www.brainyquote.com/quotes/william_e_gladstone_133371?src=t_peace
https://www.brainyquote.com/authors/buddha-quotes
https://www.brainyquote.com/authors/malcolm-forbes-quotes
Disclaimer: For entertainment purposes only. The information and data contained on and through this site are to be treated purely for your entertainment purposes only. Any prediction or other messages that you receive is not a substitute for advice, programs, or treatment that you would normally receive from a licensed professional such as a doctor, lawyer, mental health professional, or financial advisor. Cosmic Life Coach and Patrice Thompson provides no guarantees, implied warranties, or assurances of any kind, and will not be responsible for any interpretation made or use by the recipient of the information and data mentioned above.