Cosmic Weather:
Colossal traffic on the cosmic superhighway today! 🙂
The Leo Sun squares Uranus in Taurus (8:53 am) – It's possible that we might be thrown a few curveballs with this aspect now. This influence tends to test our ability/willingness to make or accept sudden changes in our lives, including such things as tolerating simple disruptions to our daily routines or schedules.
On another level, we may find ourselves wanting to change things up in such a way that is typically uncharacteristic for us – stemming perhaps from feelings of boredom or seemingly a pervasive need for more stimulation or excitement in our lives.
Generally, Uranian energy is more roguish and rebellious by nature and often operates with lightning speed. Too, because the Sun also symbolizes, among other things, authority figures, we may find ourselves more at odds now with directives/policies issued by higher-ups or those in charge.
On a collective level, this Sun-Uranus influence also sometimes correlates with a greater chance for open rebellion, strikes, walkouts, etc. as those being ruled/employed weigh in to voice or offer up their opposition/input to things.
Additionally, on another level, some astrologers often liken Uranus's activated ray to a period when we are privy to consciousness downloads that can raise our vibration. This is largely because Uranus is also considered the higher octave to intellectual Mercury and governs intuition.
We also have the Full Moon in (Uranus-ruled) Aquarius tonight (9:36 pm), which occurs when the Leo Sun forms an exact opposition with Luna. Overall, with this configuration, we are seeking to integrate the urge for individual expression and group expression. This may coincide with a desire for such things as social activism or involvement in humanitarian concerns.
Full Moons also deliver results, culminations, and revelations. They are also a time when our New Moon intentions are brought into manifestation.
Luna also conjuncts cautious Saturn in Aquarius shortly after this Full Moon (exact tomorrow at 1:58 am). This conjunction also re-emphasizes the ongoing Saturn-Uranus square, which symbolizes, among other things, a changing of the guard, so to speak, pitting the old established way of doing things up against the new or cutting-edge.
On another level, the more concentrated Moon-Saturn aspect also favors such things as data collection, organizing database systems, and evaluating various technologies and information.
Too, sandwiched between the Sun-Uranus square and Full Moon today,  lovable Venus will shift into playful, warmhearted Leo (2:30 pm) for a three-week stay, while initiating Mars, in soothing Taurus, will sextile transcendental Neptune in Pisces (5:44 pm), with the latter aspect, perhaps, possibly making us feel a bit like we are being taken on a magic carpet ride of sorts, with Mars-Neptune often introducing the chance for some "out of this world" or otherwise unusual type of experiences our way. We may also want to pay closer attention to any synchronicities occurring now as they might impart very special meaning to us.
*All times EDT
Born On This Day: José Silva in 1914 in Laredo, Texas (d. 1999). Silva was an American self-taught parapsychologist and author of the "Silva Method" and the "Silva UltraMind ESP System," intended to help people increase their IQ, develop psychic skills, and develop the ability to heal both themselves and others remotely, using forces unknown to science.
"If you feel separated from God, you know who moved." – José Silva
Happy Full Moon Blessings!
Patrice Thompson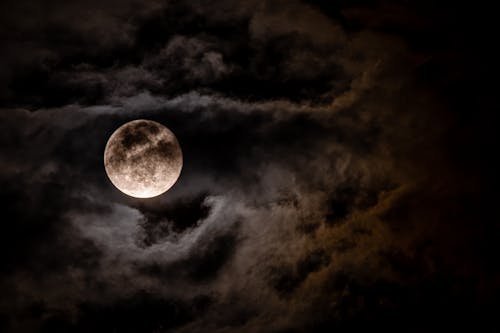 Copyright 2022
Source Notes:
Pexels photo by Brett Sayles
https://handwiki.org/wiki/Biography:Jos%C3%A9_Silva_(parapsychologist)
Disclaimer: For entertainment purposes only. The information and data contained on and through this site are to be treated purely for your entertainment purposes only. Any prediction or other messages that you receive is not a substitute for advice, programs, or treatment that you would normally receive from a licensed professional such as a doctor, lawyer, mental health professional, or financial advisor. Cosmic Life Coach and Patrice Thompson provides no guarantees, implied warranties, or assurances of any kind, and will not be responsible for any interpretation made or use by the recipient of the information and data mentioned above.