Cosmic Weather:
"If the doors of perception were cleansed, everything would appear to man as it is – infinite." – William Blake
This Sunday, the empowering Sun is making its annual conjunction with imaginative Neptune in Pisces (7:42 am). Mingling with our more whimsical or ethereal side may be a welcome adjunct or alternative to the everyday trappings of the mundane realm now. This is often an excellent aspect for any creative endeavors as it can notably add to our envisioning ability. It is also possible that we are filled with a special sense of purpose (Sun) today that we perhaps had not really known or felt before. Sun-Neptune tends to be very supportive of transpersonal activities that transport us out of the domain of the ego and into the sphere of selfless service or into other outlets that somehow reflect or echo our shared humanity. It also can greatly sensitize us to what others are feeling as well as to what is going on in our surroundings. Our intuition may also be a more formidable force now and something we might want to lean into today.
The shadow side of this aspect can include, among other things, behavior that is addictive, escapist, delusional, or deceptive. Too, if it seems that our physical energies are on the decline now, it may be a good idea for us to perhaps take a quiet break or retreat from our regular routine and immerse ourselves in outlets that tend to replenish or restore the Spirit, such as meditation, reading inspirational works, or being by the water.
One famous figure in history that we may all be able to extract some inspiration from today is American Red Cross founder and self-taught nurse Clara Barton, born on Christmas Day in 1821. Barton is a perfect template of someone who publicly embodied the more elevated or higher-frequency side of the Sun-Neptune energy. She had her natal Sun, applying one degree, to an exact conjunction with both Neptune – and progressive Uranus – in the self-mastery sign of Capricorn. During the Civil War, Barton courageously risked her life to bring supplies and support to soldiers in the field.
"I may be compelled to face danger, but never fear it, and while our soldiers can stand and fight, I can stand and feed and nurse them." – Clara Barton
Barton created the American Red Cross at age 59 and ran it for 23 years. She was also a noteworthy civil rights advocate at a time before women had the right to vote.
Meanwhile, the Waxing Moon will also enter commanding Leo this afternoon (3:32 pm), a possible chance for us to showcase our leadership ability as well as to relay or develop our talents/natural-born gifts. Too, later this week on Friday, we have the Worm Moon in Virgo: the last Full Moon of winter which also symbolizes the return of the robins and other birds to feed.
*All times EDT
Hope it's a good one! Please be safe and well.
Patrice Thompson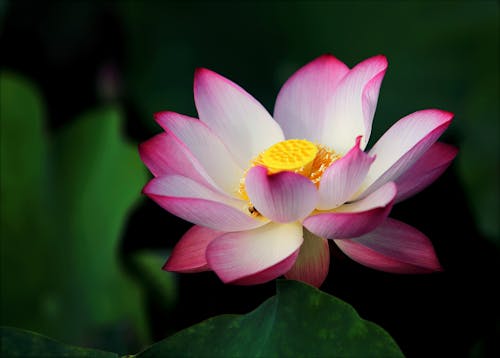 Copyright 2022
Source Notes:
Photo from Hieu Hoang from Pexels
https://en.wikipedia.org/wiki/Clara_Barton
https://www.astro.com/astro-databank/Barton,_Clara
https://www.goodreads.com/quotes/tag/vision?page=2
Disclaimer: For entertainment purposes only. The information and data contained on and through this site are to be treated purely for your entertainment purposes only. Any prediction or other messages that you receive is not a substitute for advice, programs, or treatment that you would normally receive from a licensed professional such as a doctor, lawyer, mental health professional, or financial advisor. Cosmic Life Coach and Patrice Thompson provides no guarantees, implied warranties, or assurances of any kind, and will not be responsible for any interpretation made or use by the recipient of the information and data mentioned above.