"Remember your connection with the cosmos. Remember your connection with the infinity and that remembrance will give you the freedom." Amit Ray
We begin our Monday with thinker Mercury sextile to transcendent Neptune (exact at  8:19 am.) With logical Mercury and imaginative Neptune paired up now, our creative juices are potentially flowing more easily. A good day, perhaps, to tap into our inner artist. To wax poetic. We also may be sensing a clearer pipeline to the Divine. Or to our Source, Spirit. Whatever you want to call it. I know someone who fondly refers to the concept of a higher power as the "Big Enchilada." I actually kinda like that description. It's friendly. More approachable. Humorous. And laughter is something that is always very healing for the soul!
On Mercury-Neptune days, we may feel more of a need to simply be alone with our thoughts. To sift through our dreams, hopes, and wishes. We may also want to check in with our intuition to see what kind of guidance or teaching it may have for us now. See how our outer life is mirroring, or not mirroring, what's going on inside of us. Find out whether or not we're living with integrity.
The waxing Moon is also still in the last couple degrees of active Aries the Ram, in the morning, and it's forming a conjunction to wacky, rebellious Uranus (10:56 am). Buckling down and putting our noses to the grindstone could be a bit trickier now. Later, the Moon will shift into steady, stable Taurus the Bull (1:31 pm) and remain in this calming sign until late Wednesday evening. Conforming is easier now. This also primes us to enjoy the finer things in life, over the next two days. Taurus represents our values and what holds meaning for us. It's also a time for building or consolidating our energies. 
"So few want to be rebels anymore. And out of those few, most, like myself, scare easily." Ray Bradbury
*All times EST.
Hope you enjoy your day! Do your own Uranian thing! Be groovy and cool, man. 🙂
Patrice Thompson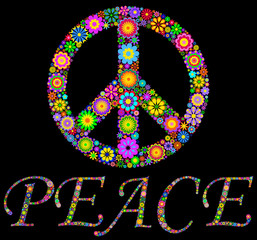 Copyright 2019
Source Notes:
https://www.astro.com/astro-databank/Trump,_Donald
https://www.astro.com/astro-databank/Pelosi,_Nancy
https://www.goodreads.com/quotes/tag/rebellion
https://www.goodreads.com/quotes/tag/reflection?page=2
Disclaimer: For entertainment purposes only. The information and data contained on and through this site is to be treated purely for your entertainment purposes only. Any prediction or other messages that you receive is not a substitute for advice, programs, or treatment that you would normally receive from a licensed professional such as a doctor,    lawyer, mental health professional, or financial advisor. Cosmic Life Coach and Patrice Thompson provides no guarantees,  implied warranties, or assurances of any kind, and will not be responsible for any interpretation made or use by the recipient of the information and data mentioned above