Cosmic Weather:
"If I speak of myself in different ways, that is because I look at myself in different ways." – Michel de Montaigne
Today, 3-1-2022 is a "double-one" day numerologically, thought to bestow such qualities as purposefulness, leadership, creativity, and great determination to reach our goals. Typically, such a moment would also be deemed a propitious time to launch new beginnings; however, in the midst of a Balsamic Moon, it is thought best to occupy ourselves now with mainly future planning instead, as well as making space for quiet reflection and breaking down of the old, in preparation for tomorrow's Pisces New Moon. Luna is also void of course in Aquarius today until its entrance into Pisces, later this afternoon (3:53 pm).
Shortly after midnight tonight, the Pisces Sun will also form an exact sextile with Uranus in Taurus (12:05 am), which suggests that today we will also perhaps feel more inclined towards donning new approaches or methods, going against convention, associating with people or alliances we may not normally gravitate towards possibly in an effort to stimulate and expose ourselves to different orientations or unfamiliar perspectives. Also, just being part of a larger whole now can feel much more meaningful and purposeful to us, especially when bound by shared interests.
*All times EST
On This Day in History: On March 1, 1781, the Continental Congress officially adopts the Articles of Confederation, the first constitution of the United States of America after ratification by the 13th state, Maryland. The Articles of Confederation created a national government composed of a Congress, which had the power to declare war, appoint military officers, sign treaties, make alliances, appoint foreign ambassadors, and manage relations with Native Americans.
Astrologically, that day, transformational Pluto was in futuristic Aquarius, the sign of the collective, and exactly trine to envisioning Neptune in Libra. Motivator Mars and structuring Saturn were also conjunct in philosophical, big picture Sagittarius, excellent for laying down a solid foundation built upon or nurtured by our strongly held beliefs, convictions, and vision.
"If we are undone, we are the most splendidly ruined of any nation in the universe." – Charles Thomson, secretary of the Continental Congress.
Hope it's a good one! Please be safe and well.
Patrice Thompson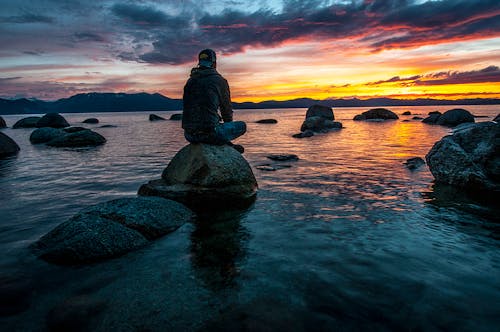 Copyright 2022
Source Notes:
Photo Keegan House on Pexels
https://www.onthisday.com/photos/articles-of-confederation
https://www.goodreads.com/quotes/tag/articles-of-confederation
https://www.goodreads.com/quotes/tag/reflection?page=2
Disclaimer: For entertainment purposes only. The information and data contained on and through this site are to be treated purely for your entertainment purposes only. Any prediction or other messages that you receive is not a substitute for advice, programs, or treatment that you would normally receive from a licensed professional such as a doctor, lawyer, mental health professional, or financial advisor. Cosmic Life Coach and Patrice Thompson provides no guarantees, implied warranties, or assurances of any kind, and will not be responsible for any interpretation made or use by the recipient of the information and data mentioned above.