Cosmic Weather:
"How far that little candle throws his beams! So shines a good deed in a weary world." – William Shakespeare
This Saturday, the empowering Sun in transpersonal Pisces conjuncts magnifying Jupiter (9:06 am); optimally, a chance to cozy up to our more angelic side. Spreading around generous doses of goodwill, selflessly serving others in need are possible outlets or avenues of expression now that can hopefully help to provide us with a deeper feeling of connection and higher purpose. Jupiter, the biggest planet in our solar system, traditionally has had notable moral, religious, legal, educational, and cultural overtones to it; all elements, that for the most part, attempt to elevate or enrich our lives beyond the level of mere existence.
Jupiter spends about one year in each of the twelve zodiacal signs; too, today's Sun-Jupiter in conjunction in the sign of Pisces has actually only occurred a few times in the past hundred years – so it's a rare event! Looking back, one of the times when these two heavenly bodies were both conjunct in Pisces was in mid-March of 1963. A major "Jupiterian-themed" event did occur on March 18th, that year, when the U.S. Supreme Court ruled (9-0), in the landmark case of Gideon v. Wainwright, that said that states are required to provide legal counsel to indigent defendants charged with a felony. (Pisces represents, among other things, those who are impoverished or down on their luck, victims' rights, civil rights, the disenfranchised; it also governs places of confinement/care such as prisons and hospitals.)
In general, expansive Jupiter has been found to raise our levels of faith, hope, generosity, and optimism; it tugs at us to want to include more of the world around us in our daily lives. While Jupiter is also associated with luck or prosperity, that connection could also partially be the result of simply harboring a glass-half-full mindset (the notion being that you tend to get, what you expect!). The shadow side of Jupiter is linked with extravagance, overdoing, being too cocksure or arrogant, taking things for granted. Also, especially with the Sun-Jupiter conjunction in dreamy Pisces, there could be a tendency towards escapism, delusion, addiction, or gullibility.
"Don't go in and hide; don't come out and shine; stand stock-still in the middle." – Zhuangzi
Meanwhile, the waxing Moon also remains in trail-blazing Aries today, priming us towards taking direct action on our desires. The ruler of Aries – the planet Mars – is also at the anaretic (or 29th degree) of ambitious Capricorn (along with social Venus), so we may feel more of a sense of urgency to complete things, concerned possibly that we are running out of time (also check your personal chart to see what area of your life might be involved here). Tomorrow, both Venus and Mars, the cosmic lovers, will enter unconventional Aquarius.
*All times EST
Hope it's a good one! Please be safe and well.
Patrice Thompson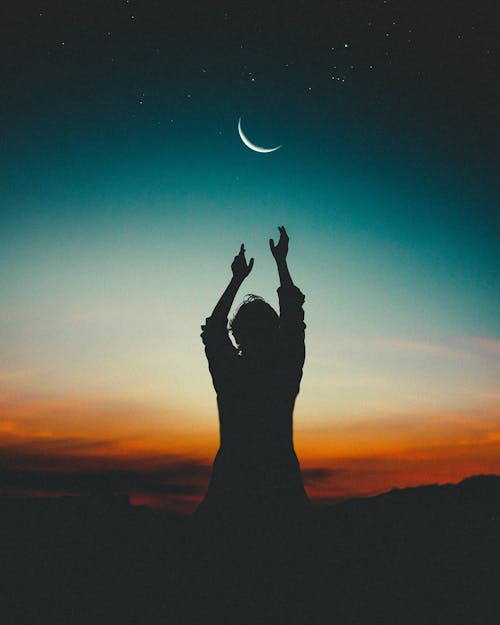 Copyright 2022
Source Notes:
Photo Luizclas from Pexels
https://www.goodreads.com/quotes/tag/moderation
https://www.goodreads.com/quotes/tag/good-deeds
https://en.wikipedia.org/wiki/Gideon_v._Wainwright
Disclaimer: For entertainment purposes only. The information and data contained on and through this site are to be treated purely for your entertainment purposes only. Any prediction or other messages that you receive is not a substitute for advice, programs, or treatment that you would normally receive from a licensed professional such as a doctor, lawyer, mental health professional, or financial advisor. Cosmic Life Coach and Patrice Thompson provides no guarantees, implied warranties, or assurances of any kind, and will not be responsible for any interpretation made or use by the recipient of the information and data mentioned above.