Cosmic Weather:
"We live in a fantasy world, a world of illusion. The great task in life is to find reality." – Iris Murdoch
The Waxing Moon in truth-seeking Sagittarius squares shape-shifter Neptune Rx in Pisces (12:32 pm EDT) – For a myriad of reasons, it seems that we often tend to see mainly what we want to see in a situation and, more or less, pitch the rest. Unless we are maybe prodded or challenged to do a deeper dive into a matter, at which time, we may then discover – much to our chagrin or horror – that we have been laboring under an illusion – and a very persistent one at that! Of course, too, there are probably some of us, no doubt, who are much more talented or gifted than others with respect to being able to view or perceive things in a chronically "off-the-mark" manner. 🙂
Luna square fantasy Neptune does seem to exaggerate this perceived vulnerability in our perceptions as Neptune is thought to represent/depict, among other things, actual foggy conditions in nature – which can, accordingly, make it that much more difficult for us to see the underlying/surrounding reality of something. Neptune is also similarly associated with costume parties that hide/distort true identities.
So with Neptune's alignment with the Sagittarius Moon – which archetypally reigns over our personal collection of beliefs, ideologies, convictions, and aspirations – it would appear that a possible challenge for us now may be to figure out or devise some kind of "low-beam" strategy that allows us to cut through some of the haze that may be shrouding or clouding our understanding of the bigger picture now.
Perhaps one way to do this may be to ask ourselves questions, such as: What might I be failing to see here? What might I be leaving out? How might it benefit me to purge, or let go of, or at least temporarily suspend, some of the storylines or narratives that I may have been telling myself, that may be suspect? Too, often when we pose questions to ourselves, it is akin to doing a Google search yielding a plethora of results. Another alternative here may be to do a Tarot reading and shuffle our questions into the cards.
"Without reflection, we go blindly on our way, creating more unintended consequences, and failing to achieve anything useful." – Margaret J. Wheatley
Additionally, the Moon-Neptune influence may offer up a period of dreaminess; a longing for escape; immersion into activities such as meditation or yoga that provide us with a feeling of peace or transcendence.
*All times EDT
Born On This Day: Liz Green, American-British professional astrologer, author, Jungian analyst, and lecturer; one of the most highly respected astrologers of the 20th century. Liz is turning 76 today:
"Sometimes "inner work" requires an act of loyalty rather than an effort at transformation. Knowing what makes us happy (Venus), expressing this to others (Mercury), and standing firm in the face of opposition (Mars) may seem very petty against the more profound concerns of the outer world. Yet in their own way, these things are equally profound, for it is these small acts of self-affirmation that define the ego and ultimately the capacity to mediate the heavy planets with their destructive and transformative potentials."
Hope it's a good one. Please be safe and well!
Patrice Thompson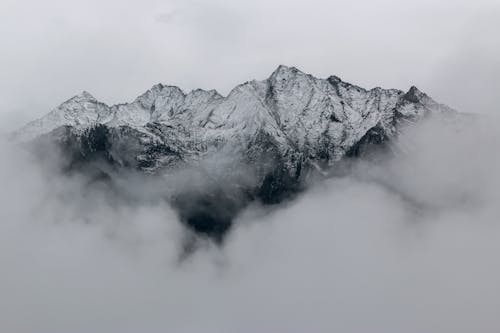 Copyright 2022
Source Notes:
Photo by Eberhard Grossgasteiger at Pexels.com
https://www.brainyquote.com/authors/margaret-j-wheatley-quotes
https://www.astro.com/astro-databank/Greene,_Liz
https://www.brainyquote.com/authors/iris-murdoch-quotes
Disclaimer: For entertainment purposes only. The information and data contained on and through this site are to be treated purely for your entertainment purposes only. Any prediction or other messages that you receive is not a substitute for advice, programs, or treatment that you would normally receive from a licensed professional such as a doctor, lawyer, mental health professional, or financial advisor. Cosmic Life Coach and Patrice Thompson provides no guarantees, implied warranties, or assurances of any kind, and will not be responsible for any interpretation made or use by the recipient of the information and data mentioned above.