Cosmic Weather:
"My candle burns at both ends;
It will not last the night;
But ah, my foes, and oh, my friends—
It gives a lovely light!" – Edna St. Vincent Millay
This Sunday morning finds the waning Moon hovering over (conjuncting) the current lineup in self-determined Capricorn, which consists of social Venus (4:06 am), assertive Mars (5:06 am), and concentrated Pluto (9:49 am); perhaps a test run of what's going to occur Thursday when both Mars and Venus conjoin transformative Pluto in the sky.
On the plus side, there is more prompting/possibility now to adeptly marshall our energies and focus diligently on the tasks before us; preferably, also retiring those activities, plans, or interests that no longer serve us on our journey, as we prepare for the replenishing New Moon in Pisces, March 2nd. On the shadow side now, we may feel things too deeply, or darkly, or take matters to extremes.
That said, Venus is also pairing up nicely today with dedicated Vesta – the official, symbolic keeper of the flame – in Capricorn (2:25 pm), potentially making it easier and more pleasant to attract/focus on our work, our priorities, or the things that we love and want more of in our life. 
"Your life is a beautiful blank canvas. You have the choice of splashing it with the most gorgeous and spectacular colors, by doing what you love." – Hiral Nagda
Luna also will enter reform-minded Aquarius, this afternoon (1:36 pm).
*All Times EST
On This Day in History: On Feb. 27, 1922, the Supreme Court, in Leser v. Garnett, unanimously upheld the 19th Amendment to the Constitution, which guaranteed the right of women to vote.
Astrologically, that day, there was a New Moon (new beginnings) in unifying Pisces, with the empowering Sun, liberating Uranus, feminine Venus, and maternal Luna, all closely conjunct and trine to evolutionary Pluto in Cancer. Over the years, Uranus and Pluto have been instrumental in fostering, ushering in radical social changes.
Decision-maker Mercury, in collectively-minded Aquarius, was also forming a one-degree trine to inclusive Jupiter in Libra, the zodiacal sign signifying the courts and scales of justice. Traditionally, Jupiter, the planet of opportunity, has also been perceived as representing our sense of ethics or our moral compass; wanting to make things better as a whole for all. Of course, there's not always universal agreement on how precisely to achieve this. 🙂
"There never will be complete equality until women themselves help to make laws and elect lawmakers." Susan B. Anthony
Hope it's a good one! Please be safe and well. Let's all pray for world peace.
Patrice Thompson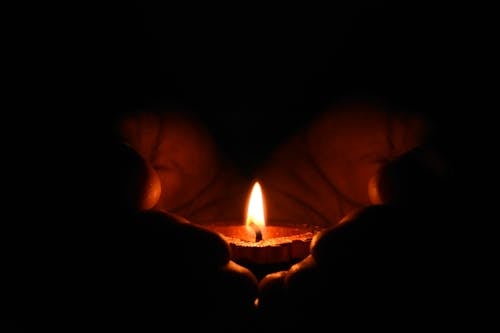 Copyright 2022
Source Notes:
Photo from Dhivakaran S on Pexels
https://www.goodreads.com/quotes/tag/suffrage
https://www.goodreads.com/quotes/tag/do-what-you-love
https://www.goodreads.com/quotes/tag/intensity
https://www.onthisday.com/events/february/27
Disclaimer: For entertainment purposes only. The information and data contained on and through this site are to be treated purely for your entertainment purposes only. Any prediction or other messages that you receive is not a substitute for advice, programs, or treatment that you would normally receive from a licensed professional such as a doctor, lawyer, mental health professional, or financial advisor. Cosmic Life Coach and Patrice Thompson provides no guarantees, implied warranties, or assurances of any kind, and will not be responsible for any interpretation made or use by the recipient of the information and data mentioned above.